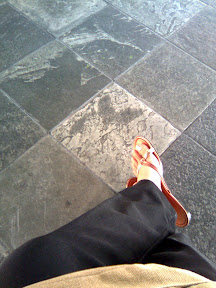 I was late for a meeting.
When I got there, my teammates were nowhere to be found.
Miraculously, no one called or texted to ask where I was.
That boggled me.
Since I didn't know where I should go (that rhymed, eh?) and our office was not yet open because it was still too early... I stayed in front of Makati Stock Exchange (MSE) to while away the time.
Well it seemed normal since a lot of people were there to while away their time too, I guess... smokers, onlookers, readers (with their books,etc.), waiters (people who are waiting for someone) --- and me.
I like MSE's atmosphere.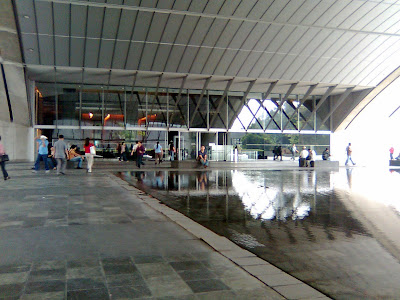 The huge balls of concrete.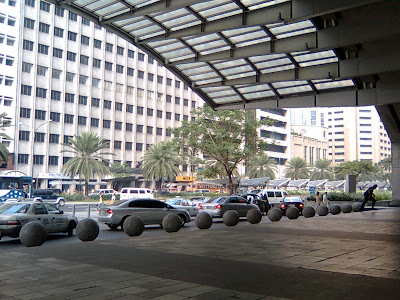 The garden-like structure.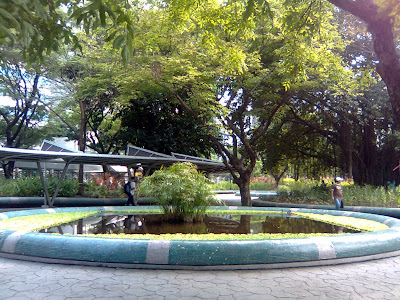 The water lily pond.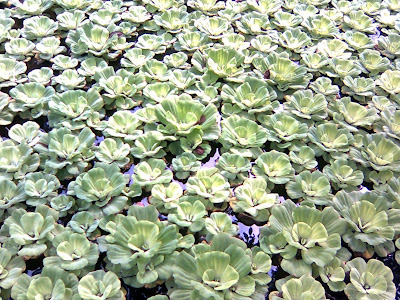 And, of course, the fountain... when it's in full swing.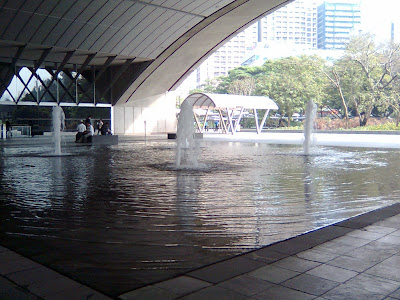 I just sat there on the cubed concrete, watching the fountain ripple. Ripple, ripple, ripple. Why is it so soothing to look at water ripples?
I remembered reading something that said we are all like ripples in the ocean (or any body of water, I say). Great acts of kindness are like the fountains in MSE's case and these affect their surroundings until everything gets rippled with kindness. Thinking about it now, it can also be said with cruelty. With all that's happening around us, what do we ripple to others?